Convergence Data knows the importance of your part data. We know that part data is a core asset for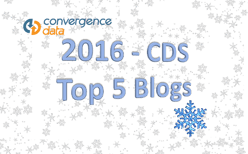 your company, and the quality of that data is fundamental to the health of the business and the bottom line. Start the new year right with a review of the best ways to get your data clean in 2017. Below is a recap of the top 2016 data quality blogs we published to help you stay on top of your company's core assets in the New Year.
Top 5 Data Quality Blogs of 2017:
1) Five Best Practices for Part Classification- 1. Define a classification structure. 2. Identify critical attributes, 3. Prioritize parts/material to migrate, 4. Don't get hung up on creating the structure - begin with the end in mind, and 5. Leverage resources - smart part numbers, description fields, commodity codes, suppliers, etc.
2) 2 Approaches to Cleansing Data -
1. So you realize your data is a mess
Do you have good data? Can your engineers and designers quickly find parts to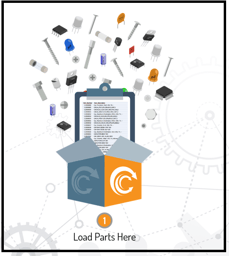 complete their design? Is your part data complete enough to determine if duplicates exist? Are your descriptions consistent and complete enough to sufficiently describe the form and functional specifications of the part? If you answered no, then perhaps it is time to cleanse your data.
3) Part Proliferation - Organizational Impact - Why is Duplicate Part Proliferation Overlooked? It is unfortunate to overlook the proliferation of duplicate parts, since eliminating duplicates or near duplicates is an excellent opportunity to improve design and save money.
4) 4 Key Factors to a Successful Part Cleansing Project - As Steven Covey noted in 7 Habits of Highly effective people you should begin with the end in mind. When starting a direct materials data cleansing project, you need to ask yourself, what is the goal of improving the direct materials data? Cost savings? Sourcing efficiency?
Improved insight through reporting and analysis? To answer these questions and achieve success, engineering and procurement need to work together to obtain the answers. First you need to know what are the overall company goals? From there all the following questions can be answered.
5) Effective Price Benchmarking - Everyone is trying to determine what competitors are charging for their products through competitive benchmarking but will that really help you make a bigger profit? Maybe, but the real gold is in your existing purchase
parts. Use the data you already have in house and compare purchased part costs that your company has incurred over the past two years. This data will allow you to truly increase your profit regardless of competitor pricing. Price benchmarking looks outward but for optimal profit you must first look inward.
About Convergence Data
Companies with chaotic or incomplete data trust Convergence Data to scrub that information into an organized, efficient structure. The company specializes in:
Minimizing part duplication
Cultivating part standardization and re-use
Reducing part count
Streamlining inventories
Improving leverage with vendors
PLM/ERP migrations
Convergence Data enables customers to manage data in a variety of industries,
including Aerospace and Defense, Appliances, Automotive, Electronics, Industrial Manufacturing, and Oilfield Services.
For companies deploying PLM or ERP solutions, the cleansing, classification, and data enrichment services from Convergence Data can be a significant benefit.
To learn more about Convergence Data and receive a Data Value Analysis (DVA) go to: www.convergencedata.com.