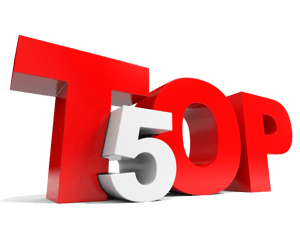 It's that time of year again when we send out a list of our most popular blogs and our most popular community group videos. We would like to thank everyone of our subscribers for their interest in our blogs and community group meetings - 2020 was an exciting year for us!
Convergence Data knows the importance of your part data. We know that part data is a core asset for your company, and that the quality of that data is fundamental to the health of the business and the bottom line. Below is a recap of our top five part classification blogs and community group videos for 2020 ranked by our subscribers.
Make 2021 the year you really get a handle on Parts Management!
Top Five Data Quality Blogs and Community Group Videos:
#1 - Magic Clusters
#2 - How to Prepare Your Legacy Parts
#3 - New Multi-Select Structure Editing
#4 - Top 10 Benefits of DFR for PLM-PIM
#5 - 7 Best Practices for Parts Classification Project